Monte Mar

Gran Alicant

Bowls Club



Monte Mar Gran Alicant Bowls Club is located at Gran Alicant, just south of Alicante City. The club is part of a sports and social complex.Just a Bit of Fun with and on Lawn Bowls CLICK IN

https://spain-info.co.uk/bowls-clubs/costa-blanca-bowls/
Lawn Bowling in Spain Alicante
Listed further down this page is a selection of Privately owned Villas at Gran Alicant area for when you come over to Bowl Monte Mar Bowls Club.
Monte Mar Bowls Club Logo Monte Mar Bowls Club is located at Gran Alicant, just south of Alicante City. The club is part of a sports & social complex.
Gran Alicant, Alicante.
Club Contact:Les Bounds, 966-699-130
Lawn Bowls Bit's and Bob's Possible Present time. Click in for Ideas
Website :- www.montemarbowls.com
Monte Mar Bowls Club who is who
Email : info@montemarbowls.com
Welcome to Montemar
The Club is open seven days a week and a part of the Complex includes restaurants, bars, swimming pool, and bowling green.
The carpeted bowling green consists of six rinks that have been laid to a very high standard.
This club is a member of The Costa Blanca Bowling Association (CBBA) and consequently competes in all inter-club competitions throughout the year.
The weekly Club "Roll Up" days will give the bowlers, new and experienced, practice whilst competing and a chance to meet other members and friends.
If you have never bowled before come along and give bowling a try (you may surprise yourself)
New Bowling and Social members are always welcome.
All club members, on producing their membership cards, are entitle to 15% discount on the a-la-carte menu. (This includes any number of guests that they may have with them). Members are also entitled to a discount on drinks.
Monte Mar Bowls Club League Matches
Gran Alicant Bowls Monte Mar Bowls Club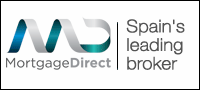 Bowls sign post Monte mar
Directions
The sliproad for Gran Alicant is on the N332 Alicante to Cartagena road at KM92 just 5 KM south of El Altet (Alicante) airport.
Take the slip road off the N332 then turn left at the first island (3rd exit). Take the 1st turning on the right and the 2nd on the left.
The club is a further 100 yards along this road on the right just beyond Supervalu
Monte Mar Bowls Club relaxing
Monte Mar Bowls Club The Square
Pool at Monty Mar Bowls Club
Monte Mar Pool at Gran Alicant
A list of 12 properties on Gran Alicante where you could book into stay is Below
CLUB SUMMARY
Many reduced hotels in the
Alicante area.
Lawn Bowls Bit's and Bob's Possible Present time. Click in for Ideas
Ampa Alonai Monte Mar Bowls

.
Monte Mar Gran Alicant
Spain Info. monte mar gran alicant
Optimised Oct 5 H 74 414729
San Francisco De Asis,Urb Marina, San Fulgencio, 03177, Alicante, Spain

e-mail: info@spain-info.co.uk

Gran Alicant ALICANTE Costa Blanca
Save
Save
Save
Site Disclaimer
Disclaimer: Whilst every effort has been made to provide accurate information, no liability will be accepted for misinterpretation, misrepresentation, errors or omissions - the information provided by our Websites is for use as a guide only and is issued in good faith as information..
All photographs images and video material is subject to the understanding that as they are in the public domain they can be used and shared as seen to be appropriate and unless they show a sign that they are covered by copyright law. This also covers Social media operations.
1999---2021