Princesa Bowling Club part Hotel Princesa complex,
Benidorm, Alicante
Just a Bit of Fun with and on Lawn Bowls CLICK IN
https://spain-info.co.uk/bowls-clubs/costa-blanca-bowls/
Princesa Bowling Club is part of the Hotel Princesa complex, in the heart of Benidorm, Alicante.
COSTA BLANCA
Princesa Bowling Club is part of the Hotel Princesa complex, in the heart of Benidorm, Alicante.
The hotel is a short walk from Benidorm's Aïguera Park. There are plenty of shops, markets and bars nearby. Aqualandia Water Park is less than 3 km away
Lawn Bowls Bit's and Bob's Possible Present time. Click in for Ideas
Club Day at Princesa BC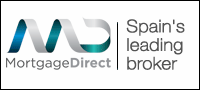 Another view of the four rink green.
Located in a prime spot in Old Bendorm, the Hotel Princesa provides a great holiday experience.
Outdoor Pool
Have fun in the outdoor pool (complete with waterslide), put your feet up in the whirlpool, or indulge yourself in the Club Termal Princesa Spa. Hit the bowling green, Play min-golf, or work out in the gym. Later, enjoy the twice weekly live music. The beach is only a 10 minute stroll away
Fancy Cooking Holiday?
Do you love Spanish cuisine so much that you want to learn how to cook it? Then, there is no better way to learn than to go on a cooking holiday in Spain. Select the destination of your choice and let some of the best Spanish chefs out there introduce you to creating some of the most delicious Spanish dishes. Reserve yourself a spot on one of our many cooking vacations in Spain and become the culinary master you know you can be.
Lawn Bowls Bit's and Bob's Possible Present time. Click in for Ideas
Bowls: Making the Most of Your Game.
Bowls: Making the Most of Your Game is a comprehensive one-stop-shop detailing the key technical, psychological, tactical and physical aspects of the sport of bowls, including effective teamwork strategies using new and up-to-date approaches.
Fundamentally, bowls is brought into the twenty-first century! With tips and suggestions from some of the world's greatest players, the book delves in great depth into how psychology can play an integral role in your performance, as well as the traditionally important aspects – tactics and technique.
From grip to positive talk on a rink, and from limb-loosening exercises to ways to beat your nemesis, Bowls explores every aspect of your game. Packed with pointers to help you get the most out of yourself while still enjoying the convivial nature of the sport of bowls!
8 Days Vegan, Yoga, and Community Retreat in Koh Phangan, Thailand
Wonderland Healing Center, 77/7 Moo 3, Koh Phangan, Suratthani 84280, Thailand Yoga Retreat Thailand.
This listing has one of the 10 most popular offers available in Asia & Oceania
Wonderland Healing Center invites you to enjoy an all vegan retreat with a wide variety of yoga and meditation classes suitable for all levels of practitioners. The program is designed to support a holistic experience and promote a deeper connection with your body and mind. We believe in veganism as an all-encompassing approach to lifestyle, from the food we consume and the amount of waste we create, to our connection to our surroundings, and a symbiotic relationship with the planet we live on. Wonderland exemplifies this lifestyle in a holistic way, from our all-vegan buffet to the way we built and continue to live in the space. As a plant-based vegan diet can offer all the goodness you need for a healthy and balanced life, this unique retreat provides three daily all-vegan buffet meals that are constantly changing and providing our guests with a truly global palate. Alongside daily classes, we offer an ever changing variety of harmonizing workshops and events, and guests can also relax and renew with a Thai massage or choose an in-room treatment from the extensive, holistic healing treatment menu. Luxurious facilities also include an outdoor pool and an herbal steam sauna.

34,10,36,anew 50 photo size,29 rich,16,
How to Lawn Bowl

.
Spain Info
San Francisco De Asis,Urb Marina, San Fulgencio, 03177, Alicante, Spain
UK Office 0871-2844-683 (Calls are at the UK National Rate)
e-mail: info@spain-info.co.uk
HOME

Princesa Bowling Club part Hotel Princesa complex, Benidorm, Alicante.
Save
Save
Site Disclaimer
Disclaimer: Whilst every effort has been made to provide accurate information, no liability will be accepted for misinterpretation, misrepresentation, errors or omissions - the information provided by our Websites is for use as a guide only and is issued in good faith as information..
All photographs images and video material is subject to the understanding that as they are in the public domain they can be used and shared as seen to be appropriate and unless they show a sign that they are covered by copyright law. This also covers Social media operations.
1999---2021