Bed and Breakfast
Bed and Breakfast on the island of Tenerife in the Canary Islands B and B is not always easy to find so here is a list of establishments on the island
Public Holiday Dates when Most shops will be closed
Icod de los Vinos – Show on map (43.6 km from Santa Cruz de Tenerife)
Featuring free Wi-Fi and a roof terrace, first of all Espacio Antares is located in Santa Barbara in Tenerife. It offers views of Mount Teide. Your next stay at a Bed and Breakfast
 Reservation possible without a credit card

Santa Cruz de Tenerife – Show on map (In the city centre)
Featuring a terrace, Bed & Breakfast Dorotea is situated in Santa Cruz de Tenerife, 800 metres from Tenerife Espacio de las Artes. Your next stay at a Bed and Breakfast
Booked twice in the last 24 hours
Latest booking: 19 hours ago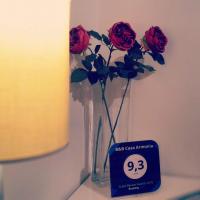 S anta Cruz de Tenerife – Show on map(350 m from centre)
 Most of all it is located in Santa Cruz de Tenerife, B&B Casa Armonia provides free WiFi throughout the property.
Last booked: 10 hours ago. Your next stay at a Bed and Breakfast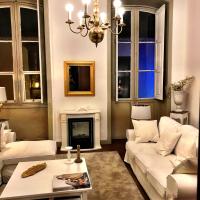 La Laguna – Show on map
(

6.5 km from Santa Cruz de Tenerife

)
Bed & Breakfast Centro Laguna features rooms in La Laguna near Leal Theatre and Catedral San Cristobal de La Laguna. All rooms boast a flat-screen TV with cable channels and a shared bathroom. Your next stay at a Bed and Breakfast
.
.
If you're after fun in the sun, head for Tenerife, the largest of Spain's Canary Islands, which is blessed with an all-year-round warm climate.
AA Twinpack Guide to Tenerife selects the top 25 sights and experiences on the island to ensure you get the most out of your holiday.
There are self-guided tours and trusted listings within the guide on the best shops, restaurants, hotels, activities and entertainment venues, and because time is so important we've given a planned itinerary for a short stay to get the best out of the destination.
The guide is small enough to be packed into a pocket, yet it is filled with practical information, hints and tips.
A durable, fold-out map of the island is also included, with highlights pinpointed to help you find your way around the island.
Tenerife Holiday Info Fun and Sun for you All Year Round
Tenerife Holiday Info. The largest of the Canary Islands, Tenerife has sun, sand and sangria all year round. Its landscape is dominated by volcanic Mount Teide, a UNESCO World Heritage Site whose peak is covered by snow. There are fabulous views over Tenerife and the surrounding islands from the cable car that takes you up.
Tenerife Holiday Info Come Share Our All Year Round Sunshine
This site Spain info covers local towns with local accommodation. First of all Spain info also covers info local days out in Spain
Optimised March 21 P95 W 100
Spain Info.
San Francisco De Asis, Urb Marina, San Fulgencio, 03177, Alicante, Spain
Site Disclaimer
Disclaimer: Whilst every effort has been made to provide accurate information, no liability will be accepted for misinterpretation, misrepresentation, errors or omissions - the information provided by our Websites is for use as a guide only and is issued in good faith as information..
All photographs images and video material is subject to the understanding that as they are in the public domain they can be used and shared as seen to be appropriate and unless they show a sign that they are covered by copyright law. This also covers Social media operations.
1999---2021